Rachel Hofstetter, better known by her online alias Valkyrae, is an American YouTube streamer. She is a content creator and co-owner of 100 Thieves.
Valkyrae is known for energetic and enthusiastic streaming while also maintaining charitable events.
Background
[
]
Rae is of Filipino and German descent.[1]
Career
[
]
Rae previously streamed on Twitch before signing a 2-year $67 million contract with YouTube in January 2020.[citation needed]
Name
[
]
Rae's gamer tag used to be Legend of Rae, referencing the game Legend of Zelda. She began to think the username was awful, so she tried to find a new one. She found about the word Valkyrie, and she attached Rae at the end, leading to the name Valkyrae.[2]
YouTube
[
]
As of September 27, 2021, Rae has 306 uploads, 3.55 million subscribers, and 201 million views on her videos. She has videos uploaded to her channel every week. Her videos mostly consist of Among Us, Minecraft, Valorant, Fortnite, and vlogs. Rae streams on YouTube nearly every day.
Rae had been playing Valorant since the closed beta in April 2020. She has mained Viper since then, who is not a commonly played agent in Valorant. This soon turned to a joke where people would tell her that she is the best Viper they know, to which Rae would respond with, "I am the only Viper you know!".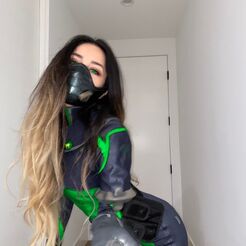 Rae quit Valorant in November 2020, focussing on streaming Among Us. However, in January 2021, she started playing again, leading her friends to play the game more.
She is also known as the Clutch Queen/ClutchyRae since she can clutch rounds surprisingly and win really important rounds on the way to Victory.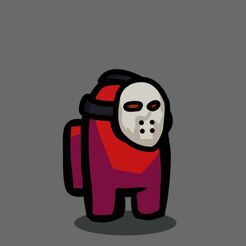 Rae started playing Among Us in late August 2020. This is what first ignited the astonishing fame she would later achieve. Because of Among Us, Rae started gaining a lot of viewership and followers. She started creating Among Us content for her YouTube channel. Even though she was already relatively popular, Among Us had a huge impact on her success in 2020 and gave her many different opportunities.
Rae's go-to character in Among Us is the red color with the mask. On her YouTube thumbnails, her character is still red; however, her long hair would also be a part of it.
Among Us is where Disguised Toast, Sykkuno, Corpse, and Rae formed their small group, Amigops.
Filmography
[
]
Aside from streaming, Rae has been featured in the music videos listed below.
Discography
[
]
| Year | Title | Artist(s) | Album | Ref. |
| --- | --- | --- | --- | --- |
| 2021 | Last Cup of Coffee | Natsumiii & Valkyrae (featuring LilyPichu) | Non-album single | [6] |
Notable tournament placements
[
]
Awards and nominations
[
]
| Year | Ceremony | Category | Result | ref. |
| --- | --- | --- | --- | --- |
| 2019 | 11th Shorty Awards | Best in Gaming | Nominated | [7] |
| 2020 | The Game Awards | Content Creator of the Year | Won | [8] |
| 2021 | Adweek Creator Visionary Awards | Gaming Creator of the Year | Won | [9] |
Personal Life
[
]
Rae lost her father due to cancer in April 2017. She has talked about her father not understanding what she did for a living, thinking she was working at PayPal.
Rae dated fellow streamer Sonii for four years. They started dating in January 2016 and broke up in January 2020 to focus on their careers. They are still friends, and they still play games together. The two lived together before their breakup, and Rae moved to the Screamer House. However, with all roommates in the Screamer House parting their ways, it has been speculated that Rae and Sonii had moved back in together once again, as their dogs (Rae - Mika, Sonii - Naru) have been spotted when they were streaming around the same timeframe on the same day.[10]
Trivia
[
]
Her name was misspelled on her birth certificate, so it's legally written as Rachell.[11]
Even though she admires women on a whole different level, she is straight.
Rae was the first-ever female content creator that joined 100 Thieves.
Both Rae and IGumdrop have a pet white Shiba Inu.
Rae once revealed in a Q&A reaction video that she used to smoke weed in the mid-2010s but quit citing greater life priorities.

This makes Rae one of 2 people in the OTV universe to partake in narcotic use, the other being Steven Suptic (vaping).

Coincidentally, both use the color red in Among Us.

Rae was the final member of the Screamer House to move out.
Rae was one of several streamers in the OTV universe that ventured into Fortnite, the others being Pokimane, Myth, BrookeAB, Alexiaraye, and Dakotaz.
With CORPSE HUSBAND moving to Twitch, this makes only Rae and CouRageJD the only two streamers in the OTV universe to stream on Youtube. Both Rae and Jack are also 100Thieves co-owners.
According to Stream Hatchet, both Rae and Pokimane were in the Top 5 Most Watched Female Streamers in 2020, having 23.6M and 23.3M hours, respectively.
Quotes
[
]
"Listen.."
"The audacity!"
"*hiccups*"
"F*ck you Peter!"
"BABUSHKA!"
"OWA OWA"
"THAT PENIS WAS MASSIVE!"
"I'm gonna beat Sykkuno with a stick! I bet he's into that!"
"We need to kill Sykkuno!"
"Sykkuno is a SWEAT!"
"They have SOME NERVE..."
"I'm 5 feet 3 and a half!"
"Beeeeessshh"
(calling Corpse) "CHOKE ME LIKE YOU HATE ME"
"He built different!"
"What did you say about my height Sykkuno?"
"TWO HAMMOCKS!!!"
Gallery
[
]
References
[
]